Crafty Session, Saturday 8th December - The Trustees of the Hearth were delighted to offer this free event for youngsters aged 3 – 12 years thanks to generous grant donations from several local Trusts.
It was a festive day with everything from vibrant stars, gingerbread figures with smarties for noses, hand printed Christmas cards looking like reindeer faces and imaginative Angels created out of paper plates! The day was only possible thanks to Creative Crafters and an amazing team of Volunteers. This was the perfect way to appreciate the real meaning of Christmas. Thanks to all who came along and Merry Christmas.
NEW PROJECT STARTING AT THE HEARTH – September 2018 – July 2019.
FREE FOR YOUNG PEOPLE – we are able to run this special initiative thanks to grant funding – see our Charity Page for details.
On the 21st September the Hearth Trustees & Volunteers were delighted by a visit by pupils from years 5 & 6 from St Andrew's School, Heddon on the Wall.
With amazing support from the Time Bandits we held a special day at the Hearth to learn about and celebrate the Role of Women over the last hundred years.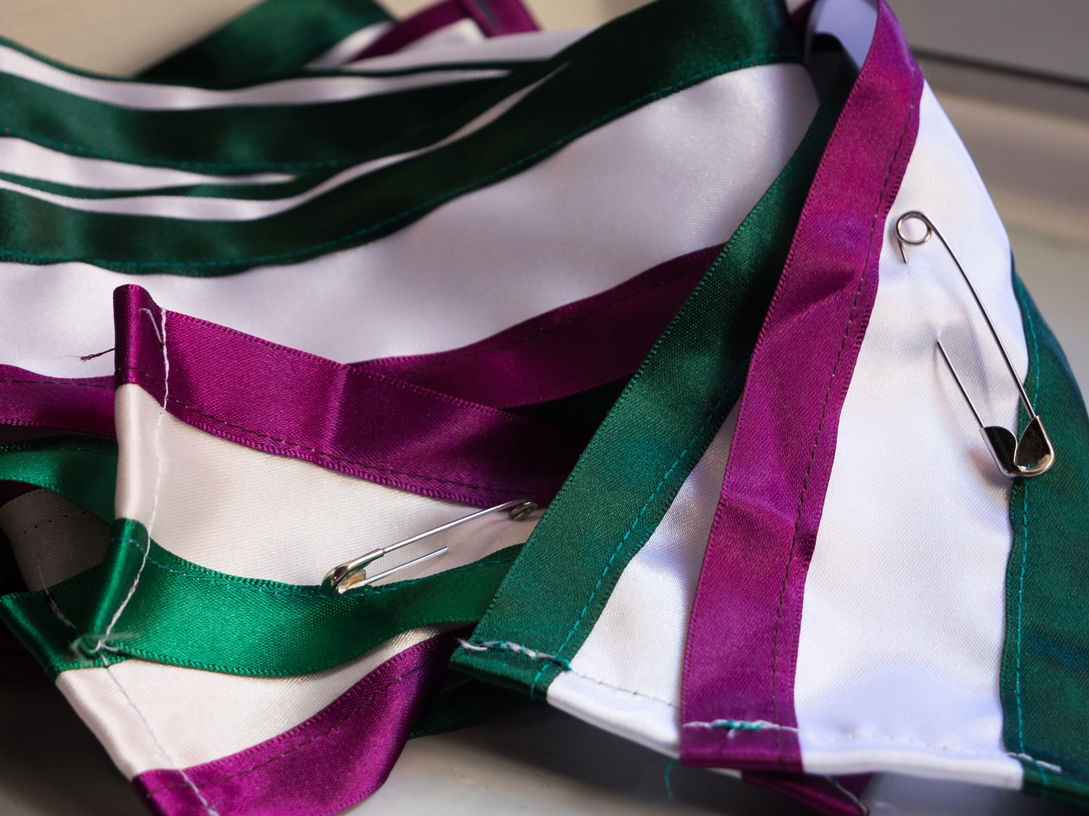 We started the day by looking at 1918, the year when women first won the right to vote. Our visitors designed and painted tee shirts and protest banners. The Time Bandits brought artefacts from the period and the young people had the opportunity to handle these and to debate the topic of women's suffrage. It was a lively discussion and the young people were very enthusiastic.
They enjoyed rations of dry biscuits, carrot sticks and milk from little bottles and paper straws before we moved onto the role of women during World War Two. There were bombs and sirens during an 'air raid' – with the Hearth Volunteers acting as 'casualties.' All ended well when the children saved the adults!
We saved the best for last, looking into the changing role of women in 1960's. We discussed equal pay and so much more and then …we all put flowers in our hair and danced, festival style!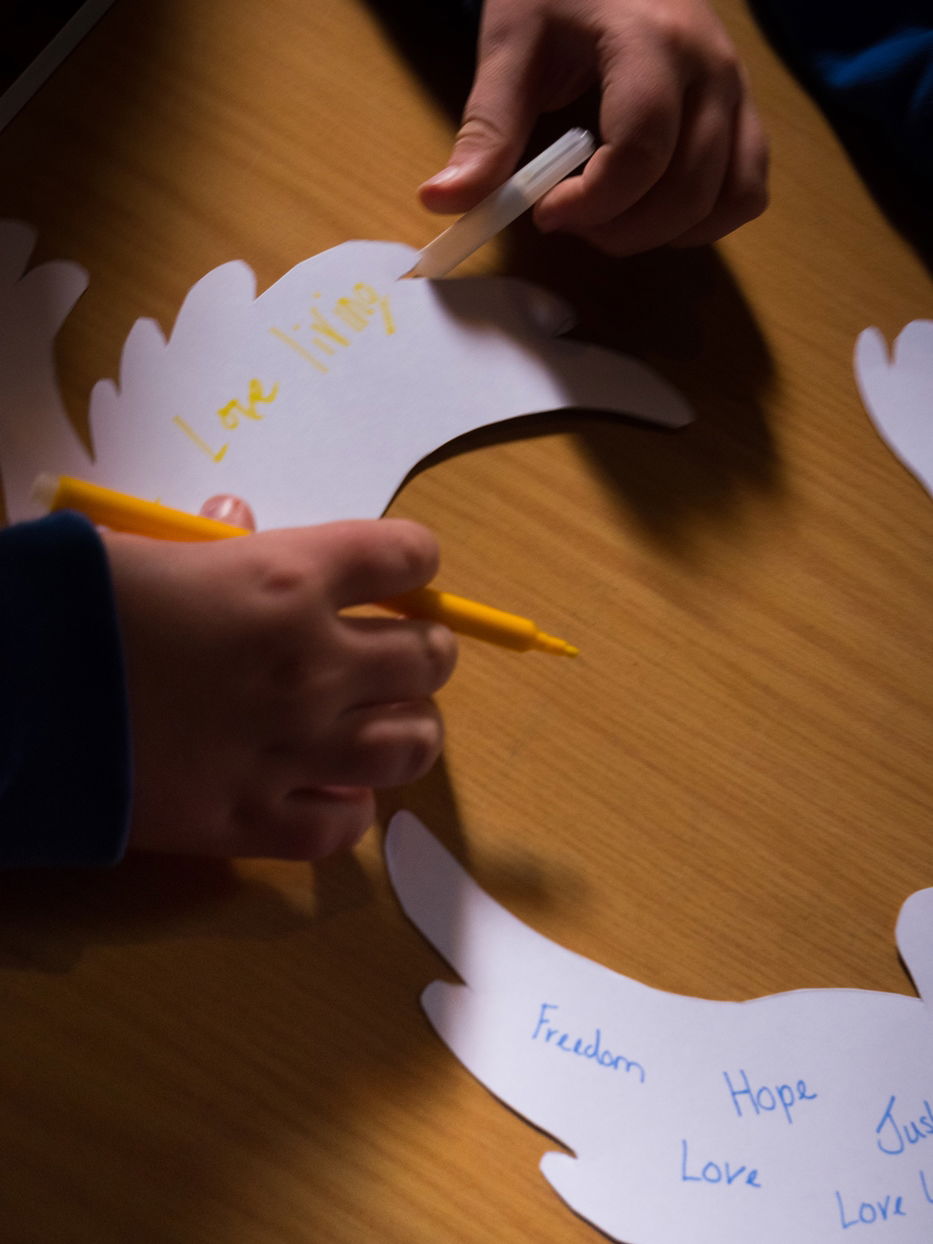 After the event we received most beautifully written and composed letters from each student, thanking us for their day. They wrote that it was :-
'Phenomenal.' We all loved the day.'
'I had the most splendid time and learnt some fascinating facts',
'Without a doubt it was one of the best school trips we have ever had!'
By way of reply I can only say everyone at the Hearth felt honoured to have spent time with such positive, attentive and polite youngsters. Together with their amazing teachers – Miss O'Reilly and Miss Cross – the children were a testimony to the local community. It was a total joy. Thank You!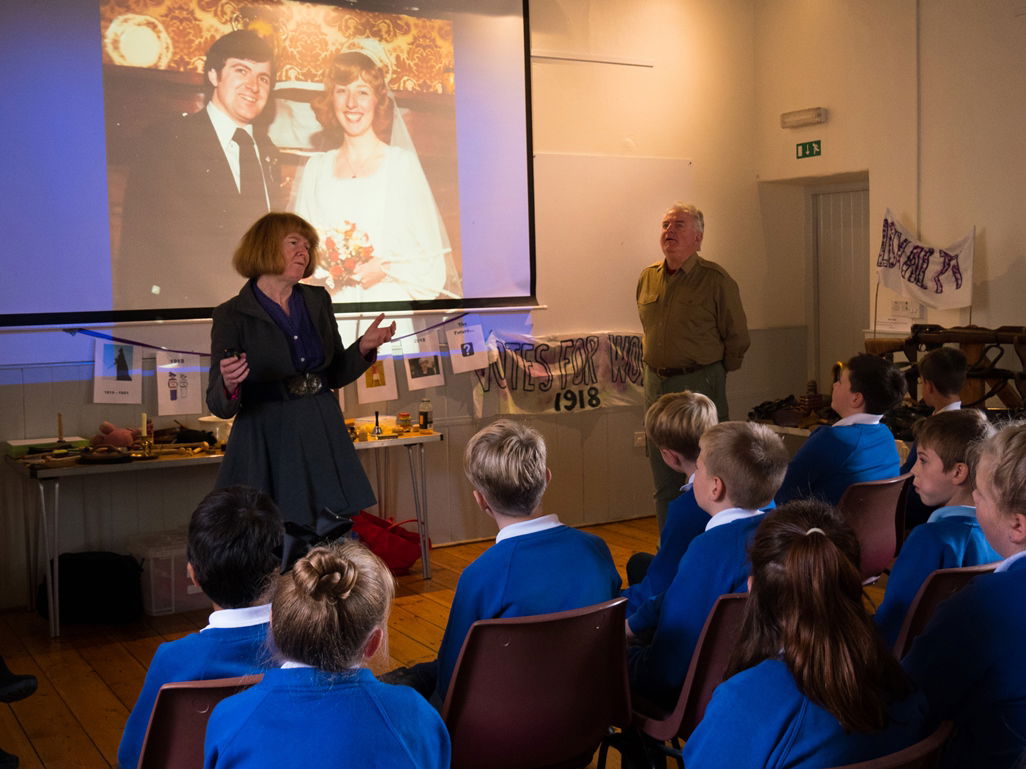 FREE History for the 21s and under
Thanks to grant funding from the Hedley Foundation we are delighted to be able to offer FREE entry to our monthly History and Heritage talks to anyone aged 21 or under. Talks are on the last Thursday of the month at 7.30pm and cover a range of interesting topics, many based on local history. See the Talks page of our Website for information on up and coming talks in 2018 or contact office@thehearth.co.uk
Musical Notes
We are more than delighted to have received a generous donation from Story Homes to support our regular Live Concerts throughout 2018. It was marvellous to meet with the team from Story Homes' site at Crawcrook and show them around the Hearth. The Hearth's Concerts celebrate local live music and we try to support young and emerging artists wherever possible. We really appreciate the support Story Homes have given us and hope to see them back at The Hearth sometime soon. You can read about their donation on their website here.